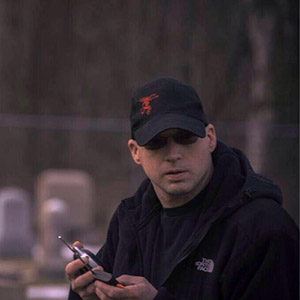 ABOUT
My name is Christopher Thomas I am a Paranormal Researcher. Iíve been investigating the Paranormal for 6 years.

My interest in the Paranormal started at a young age. I saw a somethings I couldnít explain. Back then you couldn't talk about it.

All my life Iíve been experiencing Paranormal Activity. Iíve been seeking answers. I was ten years old when I saw something, an apparition, I couldn't explain at a historic location in Connecticut.

I'm searching for answers if there is life beyond death. In the past years I have devoted my free time to investigating the Paranormal. Paranormal Genesis is about my personal search to find proof that there is life Beyond death.

I gathered some compelling evidence some of which you will find here. I believe we all experience paranormal in our daily lives. We tend to dismiss it because in our minds itís just a figment of our imagination. I donít agree with that. Some evidence I found have been proven by scientific facts and data.

Experiencing paranormal activity? Need answers? My goal as an investigator is to help YOU find those answers. Feel free to email me your experiences Christopher@ParanormalGenesis.com. My goal is to help you live without paranormal activity interfering in your daily life.